Have you been trying to accomplish your goals but only get part way?
You can write new chapters in your life, put aside fears and change what you believe was unchangeable with speed, ease, comfort and joy.
In this Free session you'll learn how powerful hypnosis can be to help remove the blocks that are keeping you from living the life you've always wanted. Stop dreaming about what you want and put your goals into action.
The time to begin is now! You deserve it.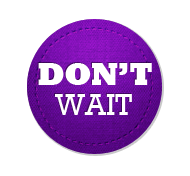 People who have worked with Daze say…
Daze is amazing…this is a gift you don't want to pass up. I'm talking from my own experience. Daze hypnosis' helped me let go and move forward. She is a wonderful gift and I so appreciate her. I highly recommend clicking the link and calendaring this event. Be a better you. Jennifer Estep Beahan
I have known Daze' Lisenkoff for over ten years as a friend and a counselor. She has been invaluable in helping me get into the parts of my heads that resist change so I can make positive progress. If you are looking for a no-excuses guide to your better self, talk to Daze'. Laurel Black
Before I contacted Daze, my life was spiraling out of control. I had no confident in myself. I was weary physically emotionally and spiritually. People I know would say I was someone who was "afraid of her own shadow".
The day I spoke to Daze, I was impressed by her compassionate yet no nonsense mannerism- an approach that not only inspired my confident in her as a Life Coach and Spiritual healer but my trust as well.
I have tried other "spiritual advisors" in the past but non have produced the result I was seeking and needed. I am once again feeling self assured, vibrant and alive.
Daze is a blessing to me and I will continue to keep her as a part of my life and mentor for my spiritual growth. RM-Queens, NY
Daze' is unique, talented and skilled beyond my expectations. A couple years ago I purchased an 8 minute hypnosis tape from her and used daily for about 3 months, then I followed up with with a phone appoinment. I've continued regular ongoing appointments leading to incredible growth and spiritual breakthroughs. She has laid the groundwork for me to go absolutely incredible places spiritually. I meditate and use self hypnosis daily.
Daze doesn't present as a typical professional (from grammatical errors on website to abit of a brusk demeanor). This is true, but don't let that stop you from checking what she does and offers. Back to that word unique; she's very skilled, brings tremendous life experience/wisdom to the table, she's psychic and has the ability (if you're able to develop rapport with her) to lay an incredible table for your sustained personal growth.
I am available to talk with you about my experiences with Daze, should you wish. Contact daze, and she will ask me to call you. PF, Alaska.
Join me  on
September 4th 6pm PST
Call  1-712-432-0075  access code 437500#